Build a new revenue stream and grow your market share through SaaS Products
We're a SaaS Product Design team that helps service businesses get a competitive edge and scale without selling more hours by building their SaaS Product Ideas
Solve problems with software → build revenue stream that scales without selling more hours
Exponential growth with SaaS:
Scaling not dependent on the number of employees
Growth without selling more hours
Recurring revenue stream
Topline growth not tied with bottom line
Consistent cost of provision
We take you from idea to market
Strategy & UX/UI Design services to help you Plan, Launch, and Grow your SaaS Business
SaaS Product Discovery

We help you hone your idea into actionable product documentation and uncover value propositions to gain a competitive edge and mitigate product risks.

SaaS Landing Page

Validate your idea, get users and de-risk your venture with a traffic-ready SaaS landing page. Get feedback & measure market interest in weeks rather than months.

SaaS MVP Design

We design an MVP to get first users & attract investors. You get a development-ready product design that will let you validate the idea in the least amount of time & money.

Product Analytics

Measure your product performance, identify bottlenecks and growth opportunities with SaaS product analytics. It is a feedback loop needed to improve your product consistently.

Ongoing Product Design

We join your team to work side-by-side on your SaaS product design. It can be improving activation rate, lower churn, or building a feature to solve the user's problem.
Your SaaS Product Design crew under one roof
Your team moves fast and has all the skills it needs to deliver a great SaaS Product Design. We build a cross-functional team, so you don't waste time coordination hell and dependencies management.
UX/UI Design

Design product interface with delightful user experience

Research & Discovery

Uncover target audient & market insights to find actionable opportunities for the product

Product Strategy

Figure out the best way to hit your business goals & launch products with the least risks

Product Management

Prioritize & define the product features that move the needle
Startups we helped to launch
Leiver
Automated debt negotiation & settlement
We planned, designed, and developed an MVP of fintech SaaS product for an Australian based startup. After release, we're iterating the product towards product/market fit & profitability.
Research & Strategy

UX/UI Design

Web App Development

MVP Development

Product Iteration
I'm satisfied with the fantastic work they do for me — everything looks phenomenal. People are now using my application, which is great. They delivered a smart and innovative product for us.
CEO of Leiver, Australia
JoinPrivacy
Take back control over your digital privacy
We built Proof of Concept for a privacy management tool to identify technical limitations and find a possible solution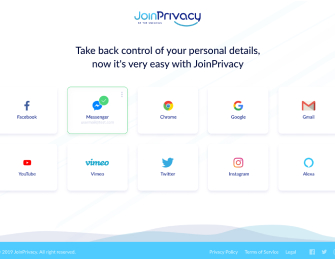 SaaS Product Architecture

MVP Development

Web App Development
It was great working with Ventur. They did extremely high quality work and went above and beyond on our project. They will take your idea and make it happen. Very professional. Will hire again for sure
CEO of JoinPrivacy, New York
Motil
Uber for home services
We planned, designed, and developed MVP of on-demand services platform for Miami based start-up
SaaS Product Architecture

MVP Development

Web App Development

Product Iteration

UI/UX Design
Ventur helped us set clear objectives for our development and met them in a timely manner. We were happy to have them work on a project for us and would use them again for future development projects
Mark Scalice, CEO of Motil, Miami
Proven process to get your SaaS Product to the market
01

Understand your product vision

We will work with you to clarifying product vision, determining business goals, and research your target audience

02

Plan product strategy

We will strategize how to get your product live and hit your business objectives

03

UX Design

Based on strategy & insights gained, we design user flows, information architecture & interface layout of your SaaS product

04

UI Design

We establish a visual style of your and create a development-ready user interface design for your product

05

Iterate

After your product is live, we listen to the users' feedback and rapidly iterate to help you reach product/market fit
Support you on the journey from idea to product/market fit and profit
SaaS idea

MVP

Paying users

Thriving SaaS business
MVP Strategy
MVP UX/UI Design
Ongoing Product Design
We now have a live product, something that we can take to the market to grow the client's business!
David W. Riggs, CEO of Pneuma Media, Chicago
Are you ready to take the next step?
Just write to us, and we will chat about how to bring your idea live
Thank you!
Please check your mail to confirm subscription
Join to get lessons on how to build SaaS Products faster & with fewer risks